About Fruits SDGs Station(FSS)
Our goal is to create a reductive economic cycle that distributes rewards from consumption.
This means that the value of every person's consumption can be used as a mechanism to help those who need help, those who are in need, and those who want to grow.
In order to spread this concept, we have set up the Fruits SDGs Station as a base of operations to expand the reach of support from people around the world.
Fruits SDGs Station
with your Donation.
Fruits SDGs Station and Key cryptocurrency FRTS 4 Features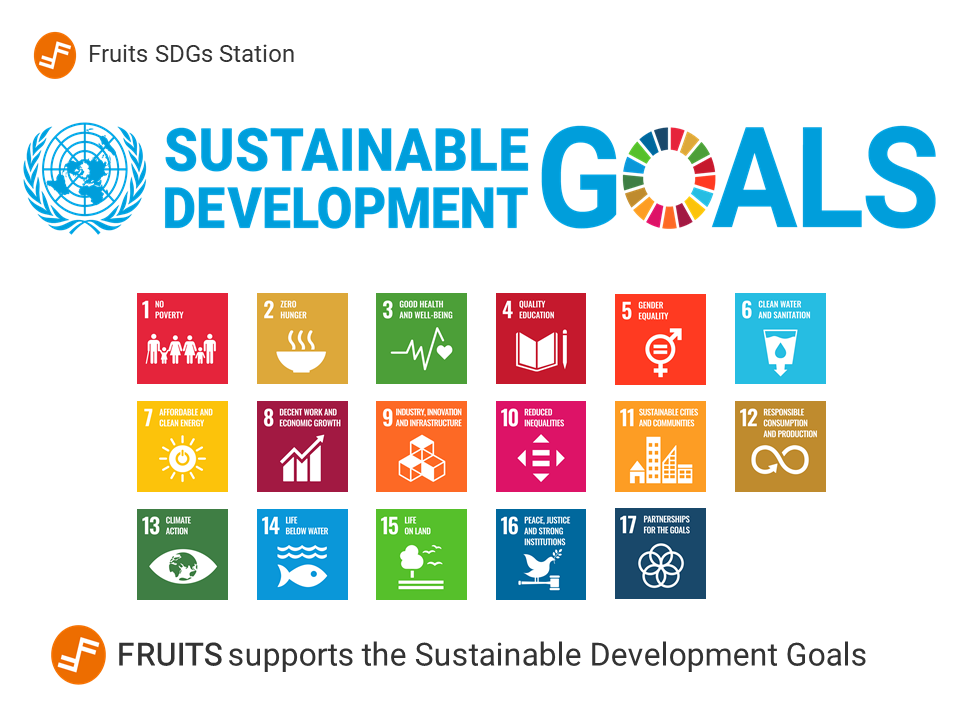 The SDGs consist of 17 Goals and 169 Targets (specific targets).
These are a comprehensive list of issues that the world is currently facing. 
Through our Fruits Stations around the world, we are helping to solve various problems.
At Fruits SDGs Station, you can use your Fruits coin to make a donation to the local Fruit Station.
Click on the image below to view the description.
Interested? Let's Donation!
The Fruit Station solves many SDGs targets all of the world! Let's become member of Fruit!