私たちが目指すSDGs
ガーナの子どもたちにフルーツウォレットを届けるFruits SDGs Stationの取り組みにご賛同ください。
ガーナの多くの子供たちは、池、川、汚れた井戸、その他飲用に適さない水源に頼らざるを得ません。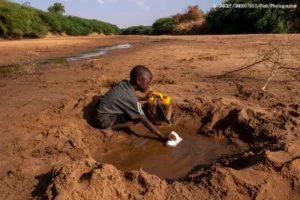 彼らが最終的に水源を見つけたとき、水は頻繁に泥、バクテリア、動物の糞便や尿の危険な混合物です。
抵抗力の弱い子供がこの水を浄化せずに飲むと、すぐに下痢になってしまいます。
汚れた水が主な原因である下痢は、世界中で年間30万人、つまり1日あたり800人以上の乳児が死亡していると言われています。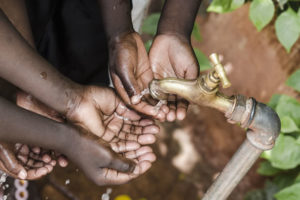 水分量が制限されているため、身体や生活環境を清潔に保つことができず、肺炎などの病気にかかりやすくなります。
具体的には、洪水による下水の氾濫や難民キャンプなどの混雑した環境では、十分な量のきれいな水の確保、衛生キットの、病気の予防に関する知識の普及が本格的です。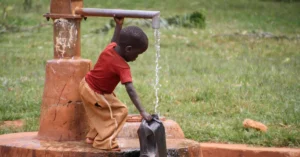 彼らは安全な飲み水を手に入れ、水に起因する病気が根絶される未来を目指して取り組みましょう。
そのためには、あなたの助けが必要です。
FRUITSは今後もガーナの子どもたちを直接支援する取り組みを拡大していきます。
—————————————————————————————————–
The SDGs we aim for
Please support Fruits SDGs Station's efforts to bring fruit wallets to children in Ghana.
Many children in Ghana are forced to rely on ponds, rivers, dirty wells, and other sources of undrinkable water.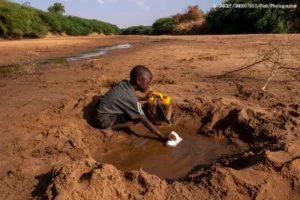 When they finally do find a water source, the water is frequently a dangerous mixture of mud, bacteria, animal feces and urine.
When children with weak resistance drink this water without purification, they quickly develop diarrhea.
Diarrhea, which is primarily caused by dirty water, is estimated to kill 300,000 people a year, or more than 800 infants per day, worldwide.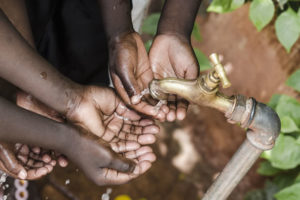 Due to the limited amount of water, people are unable to keep their bodies and living environment clean, making them more susceptible to diseases such as pneumonia.
Specifically, in crowded environments such as flooded sewers and refugee camps, the availability of adequate amounts of clean water, sanitation kits, and knowledge about disease prevention are in full swing.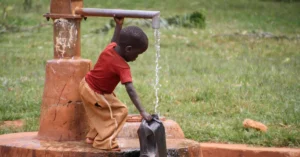 Let them work toward a future where they have access to safe drinking water and water-borne diseases are eradicated.
To do this, we need your help.
FRUITS will continue to expand its efforts to directly support children in Ghana.