私たちが目指すSDGs
フィリピンの貧困層の約77%は農村部で生活しています。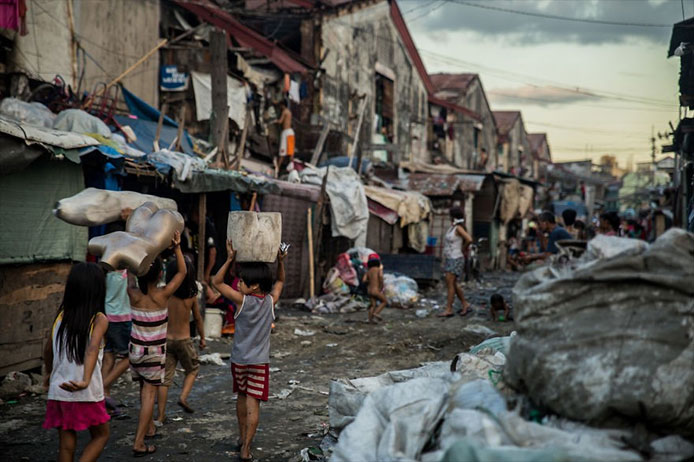 フィリピンでは「総合農地改革計画」によって、貧困層に属する人にも土地配分の恩恵を受けることができました。
しかし、経済的支援が遅れているため農地インフラが進まない状況です。
その影響もあって、農業労働者は低賃金や長時間労働など劣悪な労働環境で働いている。
貧困層の収入の大半は食費に消えます。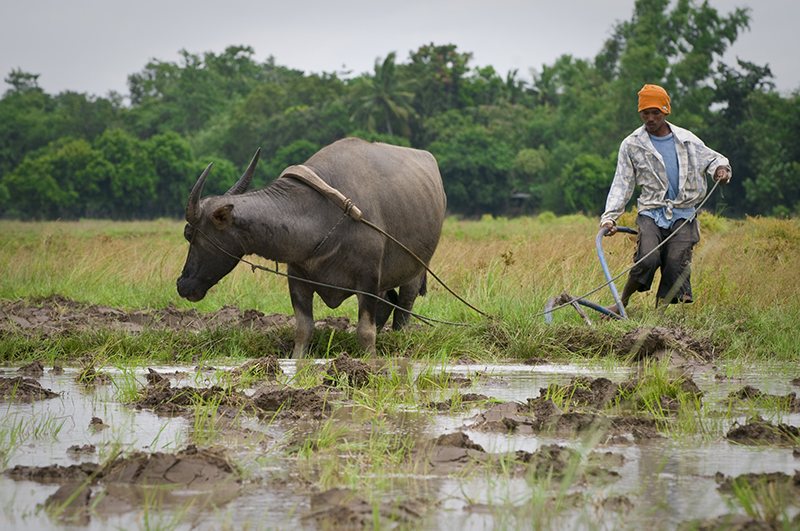 日本と比べると
フィリピン:平均42%
日本:平均25%です。
収入が絶対的に少ない貧困層ほど、食費の割合が高くなるということです。
コロナウィルスが原因で収入が大幅に少なくなり、わずかな蓄えと借金で食い繋いでいるのが現状です。
子どもたちの健康は、さらに阻害されています。
フィリピンの貧困ラインは
1世帯当たり1カ月当たり1万727ペソ(約2万2,527円、1ペソ=約2.1円)
上記のライン以下で生活する人が全人口のうち 21.6%に対し、0歳~17歳の子どもは 31.4%。もいることが現状です。
そして栄養不良で標準体重に達していない子供も多く、満足のいく食事をとることができていない子が数多くいます。
栄養失調により命を落としたり生き延びることができても体や脳の発達に影響が出る可能性が大きくあります。
この貧困は5歳以上の子供だけでなく乳幼児の健全な発育にも影響が出ています。
母子ともに栄養のある食事を摂り、健康にいることは未来の子供達にも影響します。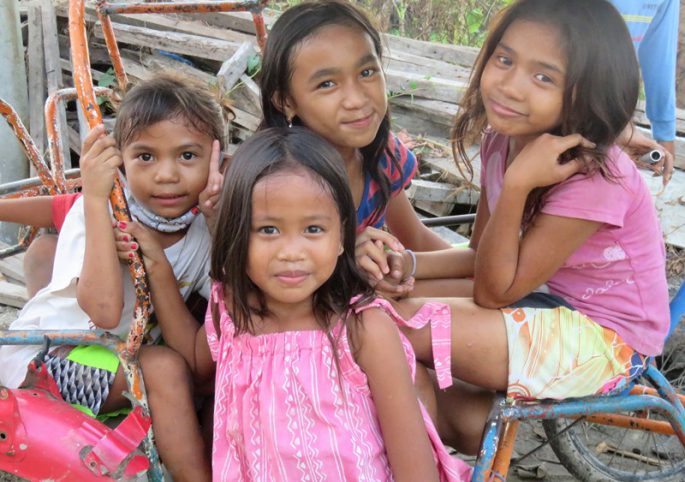 国民の4人に1人は貧困という状況を打破し、一人でも多くの子供を私たちと一緒に救いませんか?
FRUITSは今後のフィリピンの子どもたちを直接支援する取り組みを拡大していきます。
————————————————– ————————————————– —–
The SDGs we aim to achieve
About 77% of the poor in the Philippines live in rural areas.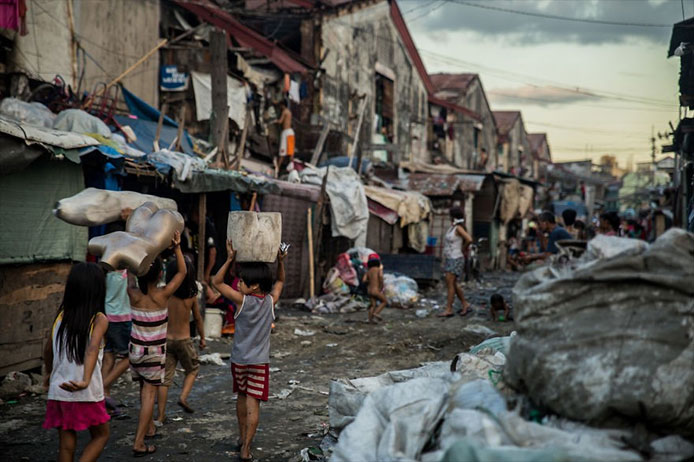 In the Philippines, the Comprehensive Agrarian Reform Plan has enabled those belonging to the poor to benefit from land allocation.
However, due to the delay in financial support, agricultural land infrastructure has not progressed.
Partly due to this, agricultural workers are working in poor working conditions, with low wages and long working hours.
Most of the income of the poor disappears to pay for food.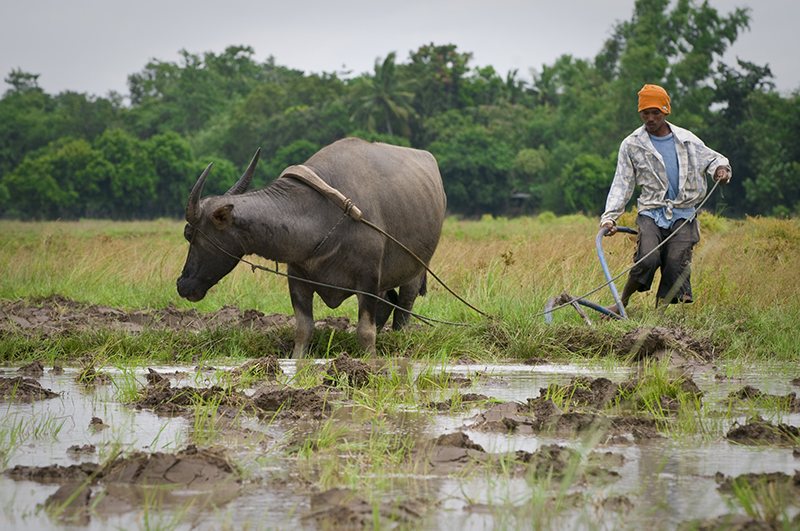 Compared to Japan
Philippines: average is 42% Japan: average is 25%.
The poorer the income is in absolute terms, the higher the percentage of food expenses.
The coronavirus has caused their incomes to be much lower, and they are currently eating on their meager savings and debts.
Children's health is further hampered.
The poverty line in the Philippines is
10,727 pesos per family per month (about 22,527 yen, 1 peso = about 2.1 yen)
While 21.6% of the total population lives below the above line, 31.4% of children between the ages of 0 and 17 live below the line. The current situation is that there are also 31.4% of children aged 0 to 17 years old living below the above line.
And many children are malnourished and do not reach the standard weight, and many are not able to have a satisfactory diet.
There is a great potential for malnutrition to kill them or, if they survive, to affect their physical and brain development.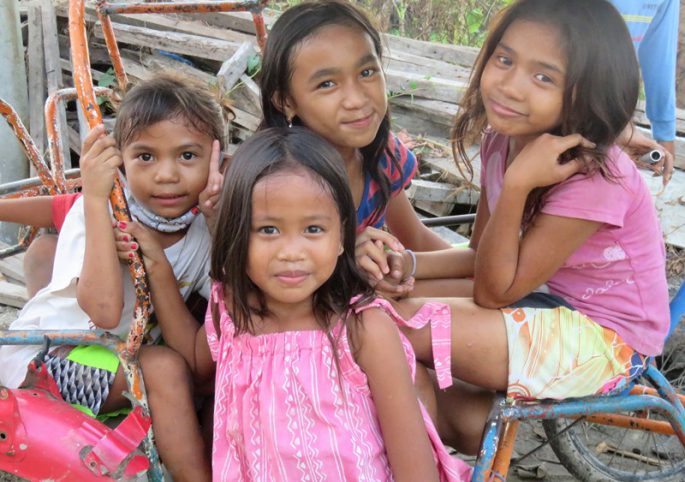 This poverty affects not only children over the age of five, but also the healthy development of infants and toddlers.
A nutritious diet and good health for both mother and child will affect future generations.
Will you join us to break the situation where one in four of the population lives in poverty and save as many children as possible?
フィリピンの子どもたちに「フルーツウォレット」を届けるFruits SDGs Stationの取り組みにご賛同くださいFRUITS will expand its efforts to directly support children in the Philippines in the future.