私たちが目指すSDGs
タンザニアの子どもたちにフルーツウォレットを届けるFruits SDGs Stationの取り組みにご賛同ください。
タンザニアでは大きな問題が2つあります。
まず1つ目は飢餓も問題です。
栄養のある食事摂ることができずに栄養失調になってしまい、死亡する子供が多いです。
タンザニアでは5歳未満の子供たちの死亡率がとても高いです。
栄養失調になると、子供たちの知能の低下や体の発達が遅くなるケースもあります。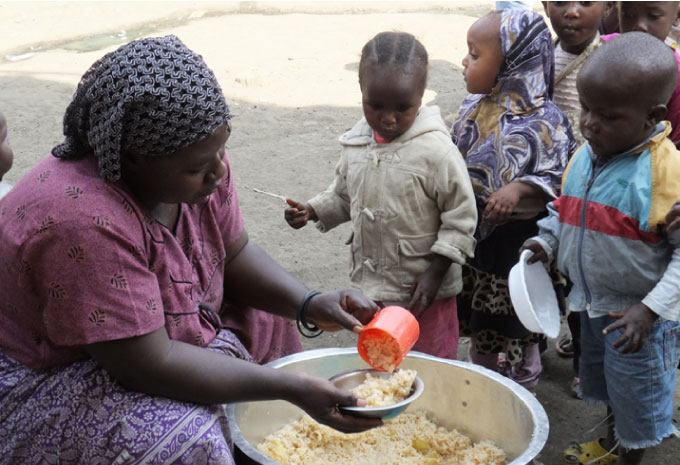 栄養失調がもたらすもの:
栄養失調はタンザニアで唯一の最も大きな死亡原因の一つです。
免疫力を弱め、薬の効果や安全性を弱めるなど、5歳未満児の子どもの死亡の半分
数以上に関係しています。 深い低体重の子どもは、健康な子どもに比べて8.4
倍も死亡する確率が高く、栄養失調後は生き続けることができても、その後は健やかに
康や成長、発達に長期的な影響を与えます。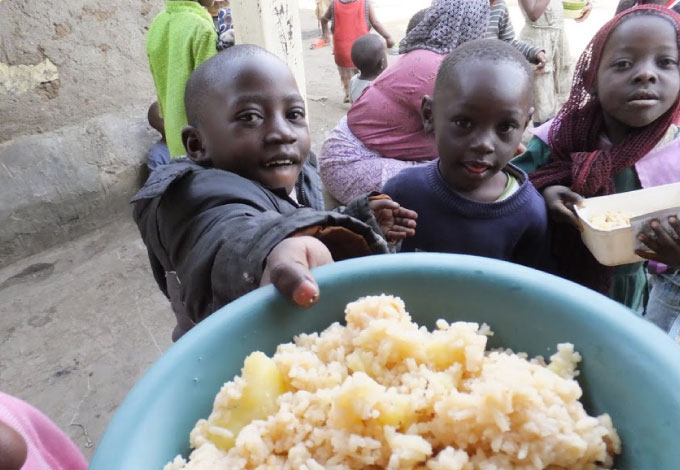 栄養失調は学習成果にも影響を与える:
栄養失調の子どもは学校に通い始めるのが遅く、学校での成績も悪く、学校を途中で
中でやめて確率も高くなります。
集中できないのは当然です。
そして2つ目は教育の格差です。
タンザニアでは小学校への入学率が低下しています。 特に女の子や障害を持っている子が教育を受けることができないケースが多い。
そして、仮に小学校に入ったとしても事情により中退するケースがあります。
学校の数は私立学校の数が少なく、ほとんどの子が政府が管理下の公立学校に通っています。
公立学校は数はありますが、教育の質が低いことが問題となっています。
生徒数に対して教師が少なかったり、備品(教科書、机、椅子など)が不足しており教育を満足に受けることができません。
タンザニアでの教育問題
・子どもの数に対して、学校の数が足りない
・家計を支えるため子どもが働いている
・学費や教材費が払えない
・干ばつや洪水などの自然災害、紛争など人道危機の影響
・研修を受けた教員が不足していて、授業の質が悪い
・学校の設備が整っていない
・親や地域住民に教育の大切さが理解されていない
上記の問題を解決するために、Fruitsは寄付プロジェクトを通じて、よりよい社会の実現を致します。
1人でも多くの子どもたちの命と健康を守るためにも皆さんのお力をお貸しください。
FRUITSは今後もタンザニアの子どもたちを直接支援する取り組みを拡大していきます。
————————————————– ————————————————– —–
The SDGs we aim to achieve
Support Fruits SDGs Station's efforts to deliver fruit wallets to children in Tanzania. Tanzania
has two major problems
There are two major problems in Tanzania.
Many children are dying from malnutrition due to lack of nutritious food. In Tanzania
Tanzania has a very high mortality rate for children under 5 years old.
Malnutrition causes loss of intelligence and slower physical development in children.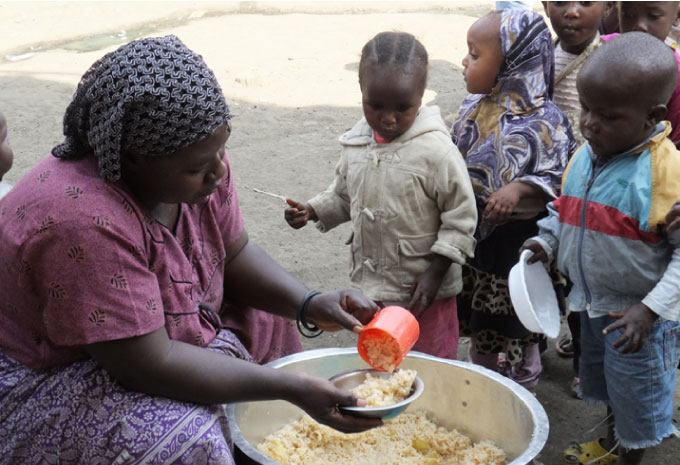 Malnutrition brings the next.
Malnutrition is one of the biggest causes of death in Tanzania. Malnutrition can
weakens the body's immune system, reduces the effectiveness and safety of medications, and is responsible for more than half of all deaths in children under 5 years of age
The disease is responsible for more than half of all deaths in children under the age of five. Underweight children are 8.4 times more likely to die than healthy children
. In addition, the subsequent long-term effects on health, growth, and development can be devastating.Is.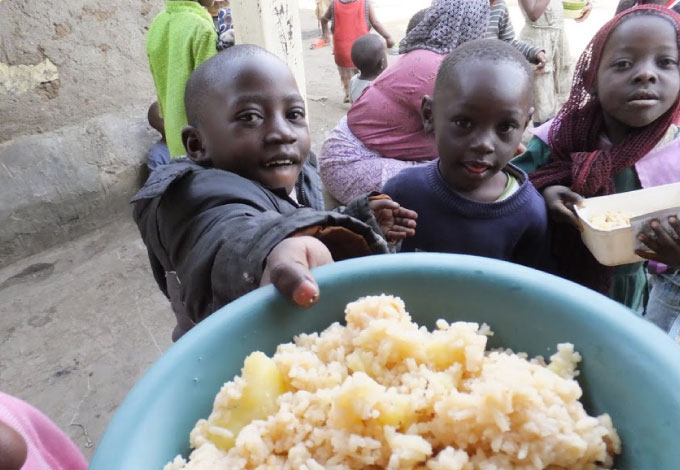 Malnutrition also affects learning outcomes.
Malnourished children are more likely to enter school later, perform poorly, and drop out of school.
They are more likely to enroll later in school, perform poorly, and drop out of school. Lonely, anemic children can't concentrate in class.
No wonder they cannot concentrate in class.
Tanzania
In Tanzania, elementary school enrollment is declining. Girls and children, especially those with disabilities, often do not have access to education.
And even when they do enroll in elementary school, it is very difficult for family children to return to school if they drop out.
There are few private schools, and most children attend government-controlled public schools.
Although there are many public schools, the problem is that the quality of education is low.
There are not enough teachers for the number of students, and there is a lack of equipment (textbooks, desks, chairs, etc.), making it difficult for students to receive a satisfactory education.
Tanzania's Education Problem In relation to the number of children
Schools
Not enough. Children work to support their families.
Children work to support their families.
Natural disasters such as droughts and floods, humanitarian crises such as conflicts
Lack of trained teachers and poor quality education
∙ Poor school facilities
Parents and community members do not understand the importance of education
In order to solve the above issues, Fruits is committed to creating a better society through its donation projects.
We ask for your cooperation to protect the lives and health of as many children as possible.
FRUITS will continue to expand its efforts to directly support children in Tanzania.